See the Difference Comfort and Relief Can Make
IPL for Dry Eyes
Your sight plays a crucial role in the way you experience the world. So when your eyes feel chronically dry, itchy, and uncomfortable it can truly disrupt your everyday life—including moments both small and big.
Long-Term Solutions For Dry Eye Treatment
When it comes to eye care, temporary solutions seem to do the trick—but only for a short amount of time.
The reality is that eye symptoms, when left unaddressed, have a significant impact on the quality of your life.
Now, it's time for you to explore other methods of elevating your optical health long-term. That's where IPL for dry eyes comes in.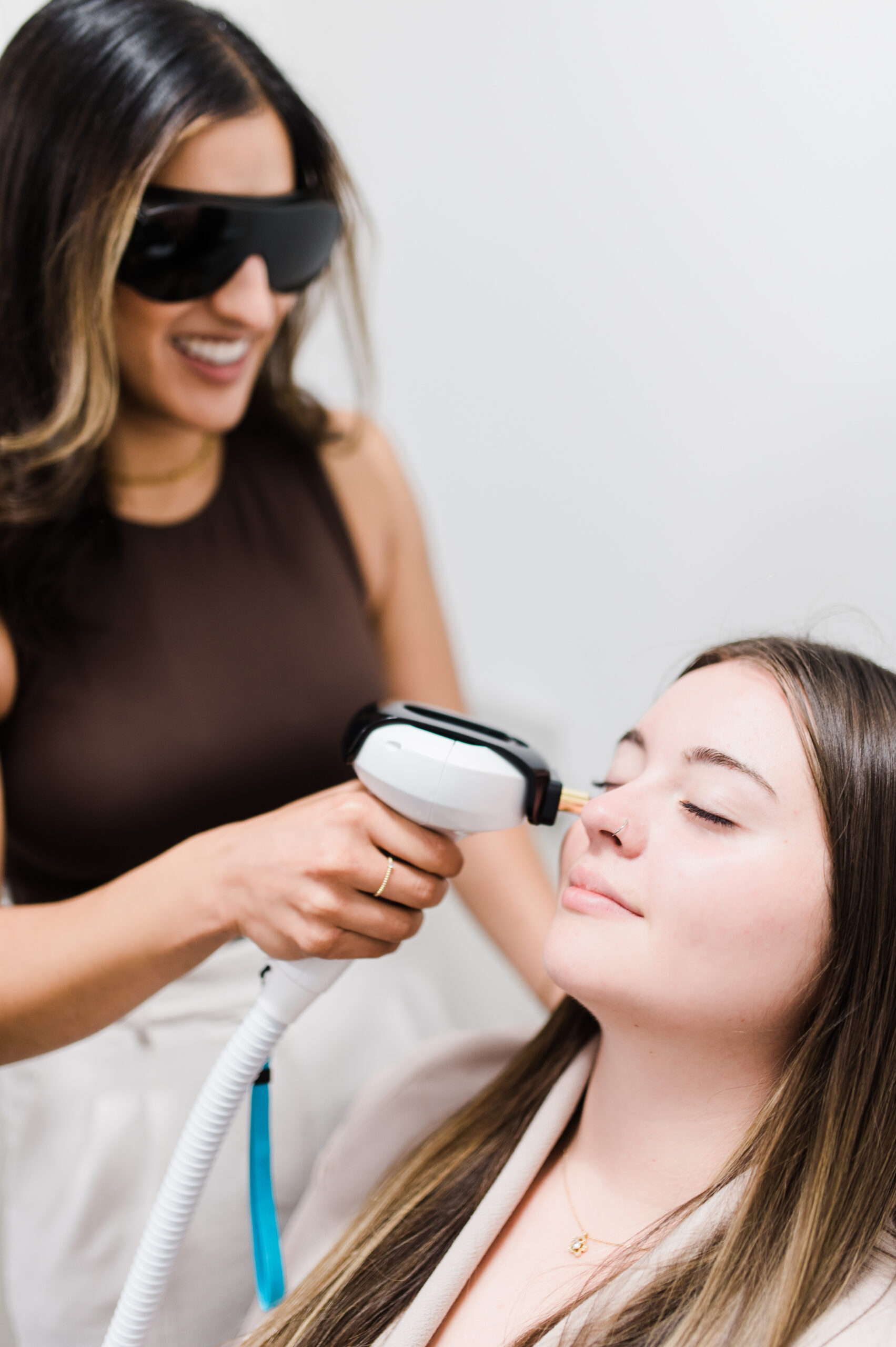 Find Non-Invasive Support with IPL for Dry Eyes
Intense Pulsed Light Therapy, or IPL, is a non-invasive procedure that utilizes pulses of light to address the root causes of dry eye syndrome. Intense light is delivered to the meibomian glands, which are responsible for producing the oily layer of tears that prevents rapid evaporation.
While protecting your eyes from direct light using protective goggles or metal eye shields, pulses of intense light are emitted to specific areas around the eyes, such as the eyelids, cheeks, and temples. By stimulating the glands with intense light energy, IPL effectively reduces inflammation and improves the function of these glands overall.
While IPL takes multiple treatments to be effective, it's a non-intrusive, generally comfortable method of treating even the most severe dry eyes. After a few visits, you can expect to experience better tear production and enhanced tear film stability.
Is IPL Right for You?
If you have dry eye syndrome, or DES, you're likely a good candidate for IPL dry eye treatment.
Dry eye syndrome is a condition in which the eyes are not sufficiently lubricated. This can be for a multitude of reasons. For example, your tears may not contain the substances (lipids, mucins, and more) that keep your eyes clear of irritants. Or you may be experiencing DES because your eyes simply don't produce the volume of tears required.
Here are symptoms you may have experienced if you've been struggling with DES:
Eye irritation or fatigue
Blurred vision
Dryness and redness
Excessive tearing
Burning sensation
Sensitivity to light
Aching sensation
Scratchy and itching feeling
Mucus buildup
Low tear production
IPL is worth considering if…
If these symptoms sound familiar, it may be the perfect time to explore your options to address them.
IPL is worth considering if…
You're tired of temporary solutions for a chronic eye problem.
You feel ready to address the root cause of your dry eyes.
The idea of non-invasive, pain-free dry eye solutions appeals to you.
Interested in IPL? Let us connect you with the long-term dry eye solutions you've been looking for.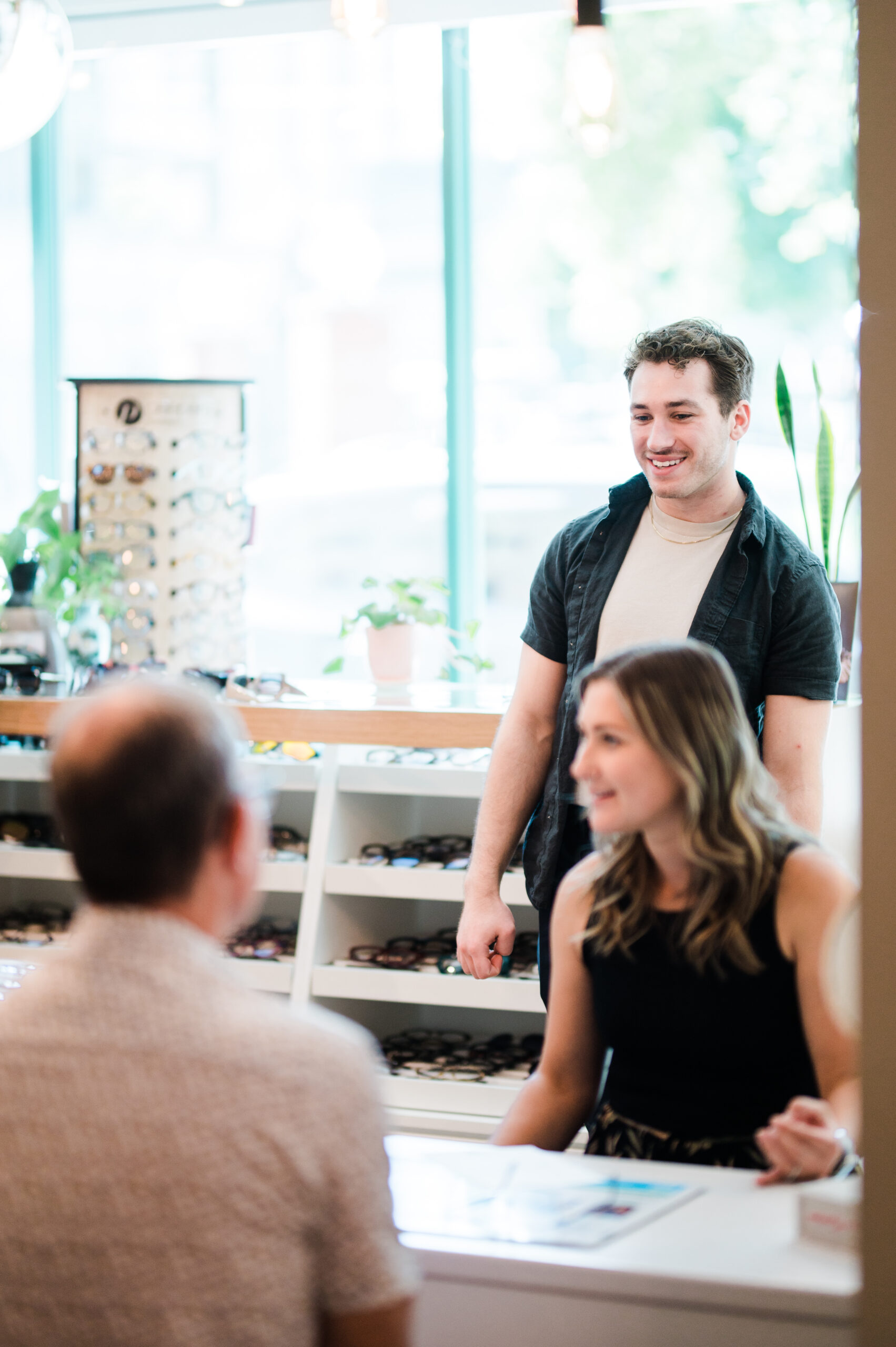 What To Expect When You Get IPL at Nicola Eye Care
We're going to get a little technical here—we can't help ourselves! Maintaining transparency about how we manage IPL therapy is of the utmost importance to us because it allows us to provide the best possible service in meeting your optical needs.
We combine RF, Radiofrequency Technology, with IPL therapy to support the best possible outcome. Here's how that works: We start off by booking your first two appointments. Your first is RF, which is performed by a technician.
Directly following this, you will meet with the doctor for manual gland expression. This is when the doctor will express the glands to help with effective flow, which is a crucial second step to RF treatment. The second appointment (generally 2 weeks later) is IPL, and this is performed by the doctor.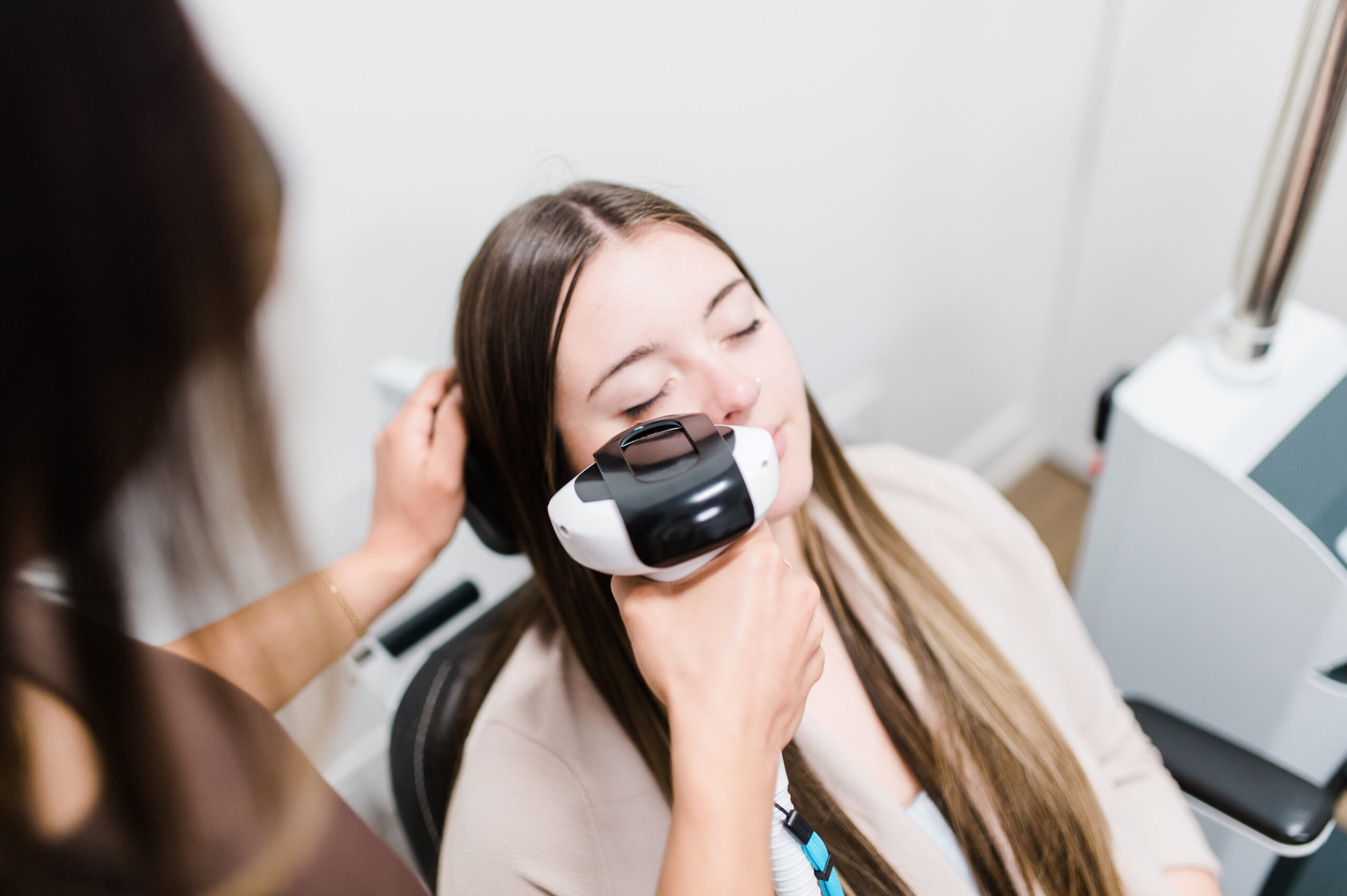 From there, we book your next treatment 4 weeks out, at which time both Intense Pulsed Light therapy and Radiofrequency Technology will be utilized together on that day. In total, you can expect to have eight treatments over five appointments in the coming months.
You'll want to ensure you have read through and completed all paperwork well before your first appointment, as we will provide you with specific instructions to follow in the weeks prior. Plus we include other important information too, like contraindications, and pre and post operative information sheets.
Are you ready to start your journey of reducing inflammation and symptoms of dry eyes? For more information on appointments and pricing, connect with our Kamloops office today.
Come See Us for Dry Eye Relief and All Your Other Optical Needs
Make Us Your Partners in Optical Health
At Nicola Eye Care, we pride ourselves on providing services to meet the needs of our community—IPL for dry eyes included. In fact, IPL has been found to be even more effective when combined with other treatments, which means we can walk you through better sight every step of the way.
New to Nicola Eye Care? Get to know our Kamloops team and why we've made it our mission to provide you with a high-level of care every visit.
Intense Pulsed Light Therapy for Clearer, Healthier Vision
IPL is an effective, complementary treatment for dry eyes, and we're proud to offer it to our patients. With the right innovative solutions, you can find relief for your dry, irritated eyes and visually experience life to a higher potential.
So, are you ready to set up your initial appointments? Reach out to our team and we'll get you started on the journey to more comfortable, clear vision.