About Us at Nicola Eye Care in Kamloops, BC
Proving eye care you can trust since the 1940's
60 years is a long time.
We've helped children and adults see better, helped find the perfect pair of frames, and made a positive impact on our local community
Our practice was started by Cy Glover in the 1940s, who was later joined by Dr. Bill Owens. In the early 1960's, Dr. Daryl Abraham joined Dr. Owens, and they practiced together for many years. Patients still recall climbing the long staircase to the "Owens and Abraham" office on Seymour Street.
In 1986, the practice moved to the medical-dental building on Nicola Street and 3rd Avenue's corner. After 30 years in that location, Nicola Eye Care was bursting at the seams.
Our new office location opened in August 2016. With an additional 1000 square feet, we've had the opportunity to incorporate cutting-edge eye care technology into our practice. Patients with mobility challenges have easy access to our facilities through level-entry from the street with ample parking.
We can't wait to see what the next 60 years bring us!
Health & safety are our priority
The COVID-19 pandemic has changed the way we operate in today's world, likely forever. Our promise to you is to always put the health and safety of our patients and staff first. We continue to take all necessary precautions to ensure that our patients and staff feel safe and remain healthy as we continue to provide the best service possible.
Our mission
Our goal at Nicola Eye Care is to provide the highest level of eye care and eye care services to all of our patients each and every time.
We offer the latest in eye care technology to our patients in order to maintain the highest standard in quality of care for our patients so we can protect our patients' vision and eye health.
Eye Care Technology That Sets the Diagnostic Standard
The world is ever-evolving with the adoption of increasingly-capable technology. In the world of eye care, we've seen incredible advancements in optical imaging and diagnostic equipment.
We have chosen to adopt these technologies and incorporate them into our office. Combined with decades of experience, we are confident that we provide comprehensive, patient-centric eye care for each of our patients.
Optical Imaging:
We See What You Can't
Our Equipment:
The Best in the Business
April
Optometric Assistant
Jacklynn
Canadian Certified Optometric Assistant
Deanna
Optometric Assistant
Katie
Canadian Certified Optometric Assistant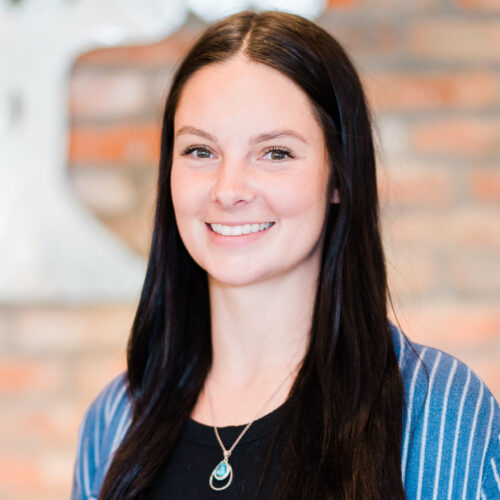 Tiarra
Optometric Assistant
Bailee
Optometric Assistant
Emyrson
Optometric Assistant
Ashley
Optometric Assistant